Welcome back to Day 5 of 31 Days of Halloween 2016!!!
Today's project is a mixed media canvas.
The artist is a receptacle for emotions that come from all over the place: from the sky, from the earth, from a scrap of paper, from a passing shape, from a spider's web.
-Pablo Picasso
Artist Loft 4x4 canvas
Tim Holtz Distress Paint in Wilted Violet
Folk Art Metallic paint in Amethyst
Tim Holtz Distress Spray Stain in Hickory Smoke
Folk Art Acrylic paint in black
Echo Park 6x6 stencil, Cobweb
Miscellaneous furry spider and orange flat back jewel
Glossy Accents
Hope you enjoyed today's project share.
Please continue on the blog hop and see what amazing
projects the others have to share with you today!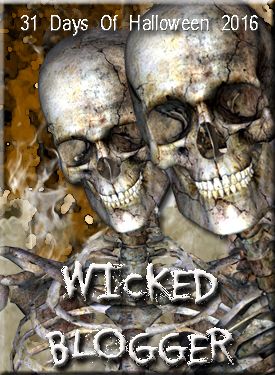 Terra
Sarah
Alison
Amanda
Lyneen
Susan S
Shell
Susan R
Lost Coast Portal To Creativity
Monique
Dream In Darkness
Airless Chambers
Jessica YOU ARE HERE
Michelle
Kelli
Kapree
Genny
Sue
Lisa