Hi! Thank you for stopping by today.
Today is day 1 of 31 Days of Halloween 2016. Are you as excited as I am?
Today's project was inspired by one of my favorite YouTube-ers Cali Black. She had made some essential oil diffuser charms. I use essential oils all the time and really liked this idea. I made this boho-gypsy Day of the Dead skull, left the backside "raw" and placed a few drops of my homemade "Dia de los Muertos" essential oil blend. I can't wait to hang this in my car!
Supplies used:
Sculpey Original Clay - Terra Cotta
Hand Made Modern - Neon Acrylic Paint in Cobalt, Hot Pink, Hot Coral, Purple
Hand Made Modern - Satin Acrylic Paint in Coal, White
Hand Made Modern - Metallic Acrylic Paint in 20K Gold
Delta Soy Paints in Lavender, Foliage, Blueberry
Miscellaneous ribbons, lace, beads and charms
Skull Wood Mount Rubber Stamp
homemade "Dia de los Muertos" essential oil blend – Sweet Orange, Sage and Patchouli
Hope you enjoyed today's project share.
Please continue on the blog hop and see what amazing projects the others have to share with you today!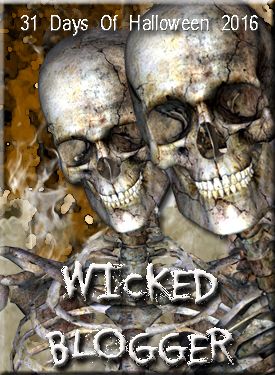 Terra
Sarah
Alison
Amanda
Lyneen
Susan S
Shell
Susan R
Lost Coast Portal To Creativity
Monique
​
Dream In Darkness
Airless Chambers
​
Jessica
​
Michelle
Kelli
Kapree
Genny
Sue
Lisa
Until next time.
​